STUFF!
The sixth Poetry in McGregor Festival 2018 will be held over the weekend of August 24-26. The festival organisers (The MAC Project) are happy to announce that more than 160 poets will be participating at various unique venues in McGregor over the festival weekend. Some of the well-known poets that will be featured are Kobus Moolman, Ian McCullum, Galeo Saintz, Douglas Reid Skinner, Patricia Schonstein, Athol Williams, Medzani Musandiwa, Douglas Reid Skinner, Margaret Clough, Dan Wylie, Phillippa Yaa, Nomashenge, Toast Coetzer, Erns Grundling, Joan Hambidge, Willem Fransman, Fourie Botha, and Lara Kirsten among others. There will also be open mic sessions by two groups from Cape Town, Off the wall and Grounding sessions, as well as a school`s programme on the Friday morning for the schoolchildren of surrounding areas.
The theme for 2018 is "The Sound of Water" and poets throughout the country have responded with remarkable enthusiasm. Not only have they written poems based on the theme, but they have also envisioned a wide range of presentations expressing the beauty and wonder of this precious resource. Among the serious, light hearted, challenging and inspiring items are "Desert Rain" by David Tyfield, "Haunted by Water" by Wendy Woodward and Christine Coates, "Homage to the Waters" by Marguerite de Villiers, "Songs of Water" by the Worst End Theatre Company, "Waterways" by Joseph Koetsier. Browse through the programme to find many more related presentations.
A Son of the Sun
Never before has Africa been represented so attractively for the beauty she really is. Only one man has passionately awakened her ethnic vibrations…Afrotraction! Born in Mpumalanga, Mzwandile Moya is a proud ambassador of South African Music. His music can be best described as …soul captivating. Not only does Mzwandile sing and write music, he also produces and plays various instruments, which were all mastered through years of dedicated practice without formal training. His career began in 2007 when he moved to Joburg and has been a steady success since.
Albums Released
Afrotraction has five albums to date, namely Soul Deep, Soulfully Yours, For The Lovers, Love & Respect and Relationships. Afrotractions boasts a global listenership of all ages and races.
Afrotraction is at the height of his musical career now after winning both a METRO and SAMA Award in 2015 for the album 'FOR THE LOVERS'. With millions of fans across South Africa, encompassing all languages and age groups. Love & Respect pays special attention to a 'committed in companionship' fan base. This includes young, maturing and mature adults in committed relationships.
He is the most exciting, enticing new voice in stand-up comedy in South Africa and has become known for his strange little jerseys, bush of brown locks and his razor sharp tongue. He has people hanging on his lips for more of his funniness, and this June he is headed to The Bay.
Catch Schalk Bezuidenhout at the Boardwalk's Amphitheatre on 22 June for the first time ever as he brings loads of red-faced laughs with his one-man show, Voksbesit. Schalk has travelled throughout the country with this show, bringing laughter to various audiences.
Schalk originates from Kempton Park and, since appearing on Trevor Noah's show in 2015 and again in 2017, and also after having appeared in a solo stand-up on Comedy Central on DSTV, he has seen a massive increase in fans and stardom and has become somewhat of a household name in South Africa.
This funny man has also won two Comics Choice awards as well as a SAFTA and has become a very familiar face on television as he assumes the role of Danny in the kykNET series called Hotel, and as news anchor in the satirical news show, Die Ware Naarheid met Schalk Bezuidenhout, also on kykNET.
Schalk has made comedy lovers laugh uncontrollably all over SA with his tours to the Woordfees, KKNK, Vrystaat Kunstefees, Innibos and Aardklop with Voksbesit. He also recorded a DVD at Evita's Perron in Darling in October last year.
For Daniel Moleka, co-owner of RedThread Apparel X, which recently showcased at the first ever street fashion show in conjunction with the Cannes Film Festival, Cannes was a very good experience.
He says, "I've learnt a lot about the industry internationally and have fallen in love with the city. I had a chance to talk to fellow designers there like JMH, Fabrice Zaady Sullivan and many others, as well as with Virgil Abloh, the creative director of Louis Vuitton, whom he met at an event. They have been in the industry for quite a long time and it was wonderful that The Immortal Collection was appreciated by all and it has been a tremendous honour to have been invited to showcase again next year.
What I've learnt from my trip is that I still have a lot to learn. The industry is extremely big. They pay minute attention to detail and craftsmanship. The detail that goes into designing is very challenging. There are many elements to a garment, such as small things like using fabric covered buttons or mass produced plastic buttons, the trim on a pocket, using different fabrics together for instance suede and silk. There are endless possibilities. Ultimately the consumer is king. They need to feel unique."
Daniel has also been invited to showcase in Paris this year. However, he realises that he should possibly really refocus his attention on craftsmanship and on processing all he has learnt from Cannes.
The future certainly looks bright for Daniel who will be going into a collaboration with Issa Leo owner, Issa Lopez, who produces iconic garments aimed at the modern man. Together, they aim to create a unique and exciting blend of elegant wear and street clothing. The launch will take place at 17h00 on 15 June at 75 Loop Street.
Daniel will also be showcasing for the first time at SA Men's Week (SAMW). He says it's a blessing and a very good opportunity to show the Immortal Collection to the South African market. He will be showcasing at 15h00 on 7 July. Tickets are available on the SAMW website.
When the brand attained a certain level, Daniel wasn't able to finance it himself any longer and approached Rawbank, a leading commercial bank in the Democratic Republic of the Congo.
Readers who require more information can go to http://redthreadapparelx.co.za or
the RedThread Facebook page https://www.facebook.com/RTX.APPAREL/ and
Instagram account https://www.instagram.com/redthread_apparel_/ or
contact Daniel Moleka on 064 055 5097 or info@redthreadapparelx.co.za
A revolutionary new APP that provides speedy security assistance and cuts emergency response times has become a welcome safety measure for beleaguered Uber drivers.
The APP, Aura – based on Geo-locating technology – already has a response network of 62 of South Africa's best local and emergency response providers.
More than 1000 roaming response vehicles are fitted with an Aura responder device that instantly deploys them to Uber drivers under threat, in any location and at any time.
The Aura device is integrated with the Uber drivers' APP. All that a driver in trouble has to do is press the button that sends all the driver's details and location to Aura.
Once this information is received, a roaming security vehicle that is closest to the driver in distress is autonomously dispatched to assist.
The Federation of Eastern and Southern African Road Transport Associations (FESARTA), together with Supply Chain Today and CVLC, will be hosting a conference themed "Regional Connectivity: Making Inter-State Transport Work in Africa" on 11 and 12 July at Kyalami Grand Prix Circuit. The two-day mornings only sessions take place alongside TruckX, South Africa's all-encompassing, interactive event for the commercial transport industry.
Programme Director Gerard de Villiers, who is a Logistics Specialist at Arup, explains: "The informative Programme focuses on operational issues and the day-to-day challenges and solutions affecting road transport in the Region. It includes Perspectives from Freight Forwarders, Operators, Agencies, SADC, Corridor initiatives, Telematics, Security, Legal, Technology, Business, as well as the Transporter".
Confirmed speakers and topics include:
Sixteen-year-old self-taught Johannesburg  game developer Brandon Kynoch cracks the big time with the App Store choosing his game Torus. as its Game of the Day in 137 App stores worldwide.  This is the first time that a South African game has achieved such broad coverage on the App Store globally.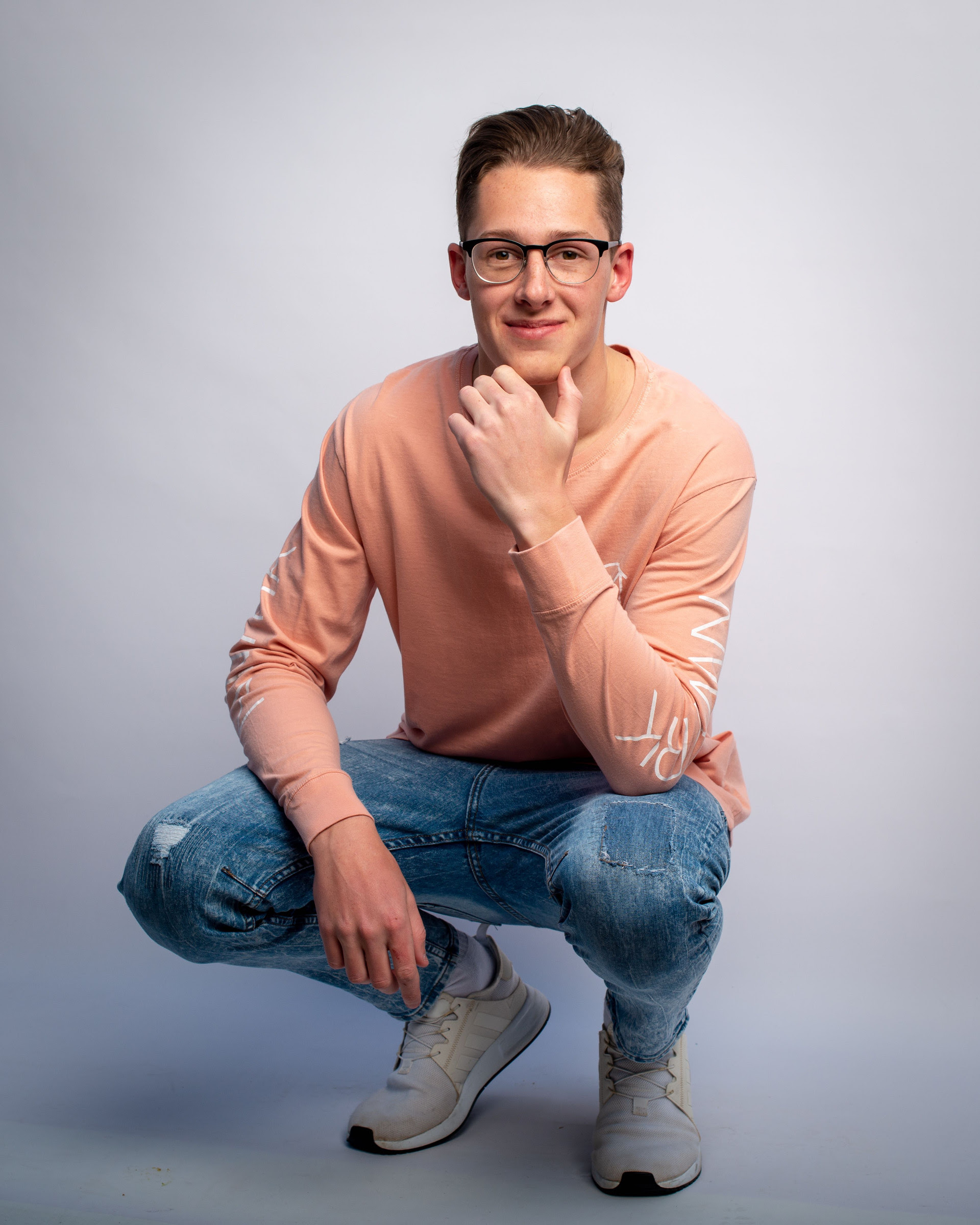 Brandon Kynoch
Kynoch's game 
Torus.
 was downloaded 100 000 times during its first 24 hours on the App Store. 
Torus.
 snagged the number one spot in Free Action Games, number two in Free Arcade Games and number five in All Free Games, which is remarkable, considering Kynoch taught himself programming and design.
Torus. is an action game that masterfully builds upon the player's instinct to connect dot's.
The game is designed to guide a player to find his way with ease. From first glance at the screen, even the most uninitiated player will just know where to tap first and where to tap next. Progressively, the clever design invites players into the game through a series of obstacle avoiding thumb gestures.
Continue reading →
Designers Virgil Abloh, founder of OFF-WHITE, and Kim Jones approach the beautiful game from two distinct perspectives.
For Abloh, football is an opportunity to blend memories of his youth — playing hip-hop tracks on the way to high school soccer matches, for instance — with his interests in mixing lifestyle and sport branding. It's big and bold and full of nuanced visual cues. In a word, his collection is predicated on the visceral.
Jones, in contrast, uses football to explore fashion's cerebral side. He's taken the sport's traditional garments — the short, jersey and pre-match jacket — and reworked them in new cuts that change how the proportions of the body appear. The resulting pieces, which were sharply produced by Italian craftsmen, are inspired by London punk style of the '70s and '80s and stretch the imagination of what it means to wear a uniform.
NIKE X OFF-WHITE "FOOTBALL, MON AMOUR"
SEVVEN IS AVAILABLE ON ALL MAJOR DIGITAL PLATFORMS
A collection of songs released over the last two years and more, SEVVEN's debut album is really a outpouring of a life lived. Comprising lyrics from childhood scribblings, fond memories and one of the first songs ever penned by the artist, SEVVEN – the debut album – is a culmination of 33-years experience poured out into song.
A largely independent project, the Johannesburg-based singer songwriter and producer took his time putting this project together – he is of the belief that quality beats quantity. And it shows in his works.
SEVVEN is a fusion of electronic and acoustic elements, enhanced  by sentimental lyrics and top-notch production. The album offers a delicate balance of uptempo numbers with a variety of ballads, and includes the chart-topping single 'Forget Who We Are' as well as the RADA Unearthed release 'Fight For Love'.
SEVVEN has become an unshakeable force in the South African music industry and everything he's achieved has been the outcome of hard work and dedication, and an indomitable will to make things happen for himself.
He says, "This album is a milestone for me as an artist in so many different ways, and I'm really proud of the work that has gone into it. I'm so excited to finally have it out, and can only hope that it has an effect on somebody else, in the same way it has on me."
Following a successful, sold out show in the Mother City, MTN Joyous Celebration will be dishing-out their latest musical instalment titled "All for You" in Mpumalanga.
The award-winning gospel ensemble is preparing to grace the stage at the Banquet Hall in Middelburg on Friday, 29th June and Saturday, 30th June from 19h30. Book your your tickets now at Computicket or Shoprite/Checkers stores to avoid disappointment.
 For more information on the Joyous 22 tour visit www.joyous.co.za
Join the conversation on the MTN Joyous Celebration social platforms
Facebook: My Joyous Celebration and Twitter: @JoyousSA #MTNJoyous22 #AllForYou