STUFF!
Junior Springbok assistant coach Louis Koen, who also fulfils the role as SA Rugby's acting High Performance manager, reiterated that the team had learned harsh lessons from their defeat against England and said they would pick themselves up for the bronze play-off against France on Sunday.
The Junior Springboks went down 24-22 with a brave fight against England in the semi-final of the World Rugby U20 Championship at the M.Meskhi stadium on Tuesday with a late try by the defending champions sealing the two-point victory.
The SA U20's will face France in the third and fourth place playoff following their 39-26 defeat in the second semi-final on Tuesday.
"We had opportunities against England, but we also had soft moments and could not put them under enough pressure to convert into points," Koen said after the match review.
"I believe we have all learnt a lot from this experience. There were harsh lessons learned in the match, but I know that all of us will take it to heart and we will be better for it in the future."
Koen stressed that the campaign was not over yet and said the team still had an opportunity to finish the tournament on a high note by securing the bronze medal, and he was excited by the prospect. Continue reading →
Programme: Rhythm and Gospel
Date: Sunday 18 June
Time: 19:00 CAT
Channel: BET (DStv channel 129)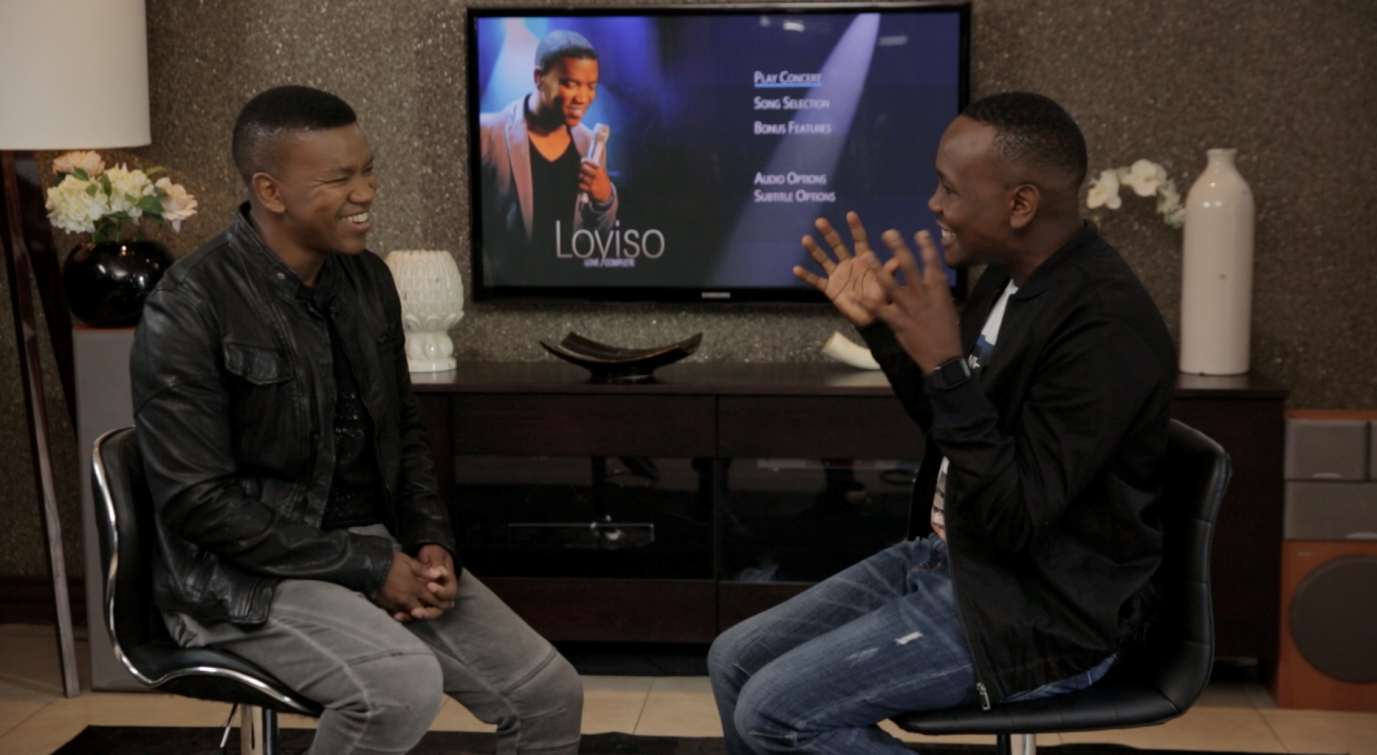 Loyiso Bala is a multi-award winning South African artist and well known for his great contribution to both the local and international music industry. In this episode of Rhythm & Gospel, he takes viewers on a journey through his favourite gospel songs and biggest highlights of his career; from his days with the Drakensberg Boys Choir to the award-winning gospel artist he is today.
The Radisson Blu Vendome hotel, situated on Sea point's platinum mile, is proud to welcome deaf gold medallist, Michael Denton Swartz, to the team.
In Michael the Radisson Blu have not only found a new staff member, but also their perfect match – a champion of their ethos. After joining the Radisson family as an intern, Michael has mastered the finer arts of hospitality and is now a full time waitron. "I feel that I have found my future here, at Radisson Blu. I enjoy their motto : Yes I Can! This has reassured me regarding the positivity of the hotel group, and I am beyond enthusiastic to become part of the team."
"We are exceptionally proud to have followed in the footsteps of our sister hotel Park Inn by Radisson Newlands by employing a significant number of team members who are deaf, embracing diversity, creating equal opportunities and raising the education standards at our hotel," says Clinton Thom, General Manager, Radisson Blu Le Vendome Hotel Cape Town.
The hotel has basic language posters to assist staff in communicating with hearing impaired employees. Waitrons get by through lip reading and encouraging patrons to speak slowly and use hand gestures where necessary.
The Carlson Rezidor hotel group is world renowned for allowing all people with ability, regardless of circumstance, an opportunity to perform to the fullest potential. Able-bodied, and disabled employees alike work side by side fostering a culture of diversity.
People from all backgrounds face challenges, and like Michael, Radisson Blu Le Vendome is the embodiment of the Responsible Business Programme, and is committed to ensuring that there is place for all individuals to overcome and reach their full potential.
An extra Classics is Groot concert will be held on Saturday, 24 June at 12:00 in aid of
those affected by the devastating fires in Knysna.
This was just announced by the producers of Classics is Groot. According to Brendon Hargroves, executive producer of the concert, all role players have agreed to perform for free.
"The proceeds of the extra concert will be donated to organisations set up to bring relief to the area. We've decided to sell all tickets for the extra concert – at the Moreletapark Auditorium in Pretoria – at R250. This is our way of caring and to support the people of Knysna, says Hargroves.
"We invite all music lovers to support this world class-class event and consequently be part of this charity project," Hargroves concludes.
In the last few days, countless homes and businesses have been burned down after bushfires wreaked havoc in Knysna (and surrounding areas) leading to loss of life and dozens left homeless.
This is something that resonates with Corlea, one of the performers at the concert. "Our house burned to the ground in 1995 and all we had left were the clothes we had on. We felt utterly lost. My heart goes out to these poor people whose world has been turned upside down. Help me and my co-artists bring a little hope into the lives of these people," she says.
Concertgoers can look forward to seeing Corlea, Amira Willighagen, Jannie Moolman, Coleske, Touch of Class, Swing City, Monique Steyn, Tarryn Lamb, Charl du Plessis and the Joburg Ballet Company at the concert.
Tickets for this extra event (Saturday, 24 June 2017) are available at www.ticketpro.co.za and priced at R250 per person.
BET Africa, part of Viacom's African multimedia portfolio revealed that iconic musician and humanitarian Yvonne Chaka Chaka will be honoured with the 2017 "BET Awards" International Global Good Star and Power Award, while singer Amanda Black has been nominated for the much coveted Viewer's Choice "Best International Act". They will be awarded at the 2017 "BET Awards" in Los Angeles at the annual star studded event which will be broadcast on BET Africa (DStv channel 129) on 27 June 2017 at 20:00CAT.
Yvonne best known as the "Princess of Africa" has been recognised alongside Somali-Canadian social activist Ilwad Elman, while iconic R&B group New Edition will be presented with The Lifetime Achievement Award and hip-hop artist Chance the Rapper, will receive the Humanitarian Award presented by Walmart.
"Amazulu" crooner Amanda Black and Tanzanian performer Ray Vanny are nominated for Viewer's Choice Award "Best International Act", in conjunction with performers from the UK, South Korea, Canada, Australia and Jamaica.   Continue reading →
The National Arts Festival's theatre programme is "a laboratory of work that re-imagines history, exhumes ghosts and questions our future in a way that unsettles and inspires", according to Executive Producer, Ashraf Johaardien.
Spearheading this vision is 2017 Standard Bank Young Artist for Theatre, Monageng 'Vice' Motshabi, whose work ANKOBIA unfolds in the future land of Pelodikgadile. In that land it is forbidden to remember a time before the new state, and the 'joy machine' keeps people grinning with pleasure and utterly obedient. Co-written by Motshabi and Omphile Molusi, the play touches on unresolved issues and the silencing of protest – the machine that is state and the traps that we fall into when power is unchecked. Motshabi says all his work "draws on the essence of the continent". The play, which derives its name from Ghanaian word ankobia (meaning 'go back and get it'), features Momo Matsunyane, Katlego Letsholonyana and Billy Langa.ANKOBIA will be performed in Grahamstown on 7, 8 and 9 July.
Nadia Davids digs up history in her play WHAT REMAINS – a fusion of text, dance and movement about the unexpected uncovering of a slave burial ground in Cape Town. Based on an actual event, the archaeological dig leads to a reckoning of untold histories for the citizens, archaeologists and property developers involved. And so the layers of history and memory emerge. Davids' work has previously explored forced removal and memory and this one is no different. Of Cape Town David's says, "Its an uncanny place, the past and the present are always entangled, the landscape seems to move constantly between the invitation to remember and the demand to forget and that remembering and forgetting has always been racially coded." She says, "It's the sort of place that invites multiple tellings precisely because its inhabitants experience the city so differently." Jay Pather directs, choreographs and sets the sceneography of the piece with performers Denise Newman, Faniswa Yisa and Shaun Oelf bringing the story to life on 29 and 30 June and 1 July.
Springbok defence and exists coach Brendan Venter is the latest member of the national team's coaching staff to receive his BokSmart certification after he completed his course on Wednesday in Pretoria.
The biennial BokSmart certification is compulsory for anybody who wants to coach or referee rugby in South Africa at any level. BokSmart provides coaches and referees with the knowledge and skills to apply safe rugby techniques and basic medical and injury prevention practices.
The three and a half hour course features everything from rugby safety related laws, concussion identification, treatment and management, technical preparation and safer contact techniques for scrums, tackles and the breakdown contest, and red flags to identify serious head, neck and spinal injuries.
Venter's certification was handled by Hennie Janse van Vuuren, BokSmart coordinator in Pretoria.
"I really enjoyed the course. Being a professional rugby coach and a medical doctor you would think what more can I learn, but it was actually the contrary. I learned a lot on a topic such as concussion, for instance," explained Venter, who is also a former Springbok midfielder.
"The training programme and content of the course have fantastic information on injury prevention, and we in South Africa are really blessed to have access to this type of knowledge. The BokSmart course will not only help limit injuries but also helps to limit the damage of injuries." Continue reading →
Local celebrities, who support voluntary medical male circumcision (VMMC), have joined hands with Community Media Trust (CMT) – a not-for-profit company that specialises in communication in the fields of health, human rights and gender based violence – in an effort to boost VMMC take-up among SA men during National Men's Health Month this June.
Lucilla Blankenberg, Co-Director of CMT says most of the celebrities involved in the campaign support male circumcision as a way to offer additional protection against HIV, sexually transmitted infections (STIs) and other life-threatening health conditions that face men, such as penile and prostate cancer.
"Men are not immune to these diseases. About 7 million people are living with HIV in our country, and prostate cancer is the most common cancer among South African men.  Medical male circumcision has been proven to offer men many protective benefits and there really shouldn't be any hesitation to undergo the procedure," remarks Blankenberg.
The national marketing drive will take on the form of a series of video and radio public service announcements (PSAs), posters and radio interviews that feature the eleven celebs and their messages to other men. Continue reading →
Programme:         Ridiculousness Africa

Channel:               MTV (DStv channel 130)

Premiere:              Thursday 8 June

Time:                     21:40 CAT
Season:                 2
Episode:                1
Join the newest co-hosts
Denise Zimba
and
Ehizojie 'Ehiz' Okoeguale
together with the ever hilarious
Thomas Gumede
as they bring you a new season of 'ridiculousness'.
In the first episode Thomas throws disses at AKA about Bonangwhile we get to see some epic African church fails.
It's time to check out Africa's most hilarious and crazy Internet videos as the second season of insane antics kicks off onRidiculousness Africa this Thursday 8 June on MTV (DStv channel 130) at 21:40 CAT.
For more information on Ridiculousness Africa, visitwww.mtv.co.za and like us on Facebook at @MTVZA &@RidiculousnessAfrica and chat with us on Twitter & Instagram@MTVAfrica using the hashtag #RidiculousnessAF.
This June, e.tv celebrates the Supreme Women across its family of channels, in award-winning local and international drama series.
The channel's powerful campaign celebrates women in every sphere of life and brings a strong social message to millions of viewers. The campaign will feature across the e.tv family of channels, which consists of e.tv, eExtra, eMovies+ and eMovies Extra, and is committed to the importance of social commentary that viewers can relate to and spark a new thought and conversation amongst themselves and peers.
"The #SupremeWomen campaign conveys a strong channel message, on the back of the world-class content that our viewers have come to enjoy on our channels," says e.tv Managing Director Marlon Davids.
Iconic female lead cast bring powerful characters to life on shows across the e.tv family of channels. Award-winning and celebrated women including Masasa Mbangeni, Natasha Sutherland, Enhle Mbali Maphumulo, Viola Davis and Kerry Washington – to name a few – entertain and provide powerful and thought-provoking performances to millions of e.tv viewers, every day.