STUFF!
CAPE TOWN – The Nelson Mandela Foundation in partnership with Habitat for Humanity SA and the Department of Human Settlements is honouring Tata Madiba's legacy by building 100 homes for 100 families across 3 provinces: Western Cape, Gauteng & KwaZulu-Natal.
On Wednesday, three of the Western Cape's biggest sports teams, DHL Western Province Rugby, Cape Town City Football Club, and the World Sports Betting Cape Cobras Cricket team, will collectively roll up their sleeves as they aim to honour Nelson Mandela's legacy to assist the Nelson Mandela Foundation (NMF) and Habitat for Humanity SA in the Cape Town house-build week from 16 – 20 July 2018.
The three Western Cape sports brands will be in Bardale, Mfuleni, 30km from Cape Town on Mandela Day, where they will be assisting the Habitat for Humanity SA volunteers and Sbu-Leno Construction with constructing external and internal walls, mixing cement, moving blocks and interacting with the community.
"Building the South Africa Nelson Mandela dreamed of is only possible if we come together and raise our hearts, hands and voices to build strength, stability and self-reliance through shelter. We therefore would like to thank DHL WP, Cape Town City FC and World Sports Betting Cape Cobras for participating and contributing immensely to this initiative in honour of Tata's 100-year celebration', says Lyndall McCarthy – Resource Development & Communications Officer at Habitat for Humanity SA.
The SA Student Sevens Men's team won the FISU World University Rugby Sevens Championships in Swakopmund this weekend, beating the defending champions, Australia, twice in the process.
Three capped Blitzboks, the captain Rhyno Smith, James Murphy and WJ Strydom, were part of the side and their experience counted in the Namibian desert.
They started the tournament with a massive 66-0 victory in their pool opener against China, after which they beat Australia by 26-14, setting up a quarter-final clash against Malaysia.
Smith and his team dispatched the Malaysians by 54-0 and then met France in the semi-final, a match in which the South Africans had to dig deep to win by 14-12.
The final was against Australia and the scoreline was similar as it was in their pool match, with the SA Students coming out on top by 24-14 to claim the silverware.
The SA Student Sevens Women's team finished fourth after they lost in the bronze medal match to Belgium (17-0). The draw had to be amended as a number of teams withdrew, which meant that all the sides played each other at least once.
In the build-up to the knockout phase though the South African Women beat Brazil (27-0), lost to eventual champions France (43-0), beat Australia (17-12) and drew with Belgium (12-12).
Unfortunately they could not repeat their victory over Australia in the semi-final and were beaten 21-12, setting up the third-place playoff against Belgium.
The event was the first International University Sports Federation rugby sevens competition to be hosted in Africa.
Voting for the fourth annual Sanlam Top Destination Awards started in March and voters have been showing great support for their favourite establishments across 10 categories including the addition of the Water Sustainability Award. The Water Sustainability Award has been created in conjunction with Water 4 Cape Town and Cape Town Tourism to reward the most water conscious establishment.
The final countdown has begun as we've entered the last three weeks of voting. With exciting prizes like a bespoke David Green time piece to the value of R 4 000 and a Jekyll & Hide Oxford Four-Wheeler to the value of R 9 500 up for grabs voters can head over to Discount Traveler South Africa and Top Destination Awards.com to cast their votes for their favourite establishment. Voting closes on Wednesday, 1 August.
The Sanlam Top Destination Awards is an annual hospitality awards program culminating in a grand gala evening, celebrating the finest establishments throughout South Africa. Founded by Granadilla Media, Creators of Discount Traveler South Africa and The Traveler Mag SA, the esteemed ceremony enters its fourth year, continuing to promote in- and out-bound tourism in South Africa.
Mej. Madeliefie Makietie soek pragtigste dames
Vanjaar se immergewilde Madeliefie Makietie-fees word vir die tweede keer op die pragtige stranddorp, Strandfontein, aangebied. Jy kan uitsien na tien van ons land se top-kunstenaars wat jou behoorlik gaan laat dans, van ons streek se heerlike wyne, skemerkelkies en bier wat jy kan geniet en 'n verskeidenheid van stalletjies om van te kies en keur. Maak seker jy teken Vrydag, 26 en Saterdag, 27 Oktober in jou dagboek aan.
"Ons is baie bevoorreg om op die pragtige Juweeldorp, Strandfontein, fees te kan hou – ons het die see, stalletjies en trots Suid-Afrikaanse musiek. Nêrens in Suid-Afrika sal jy 'n mooier fees as hier in die Namakwa-Weskus kry nie," sê Cindy Schade, woordvoerder van die Madeliefie Makietie-fees.
Nie net kan jy uitsien na jou gunsteling kunstenaar wat jou behoorlik gaan dans laat nie, of die heerlikste drankies en kos wat jy kan geniet nie, maar daar is ook verskeie opwindende aktiwiteite waarna jy as feesganger kan uitsien voor en tydens die fees.
Looking back at National Child Protection Week, the need for all sectors of South African society to perpetually mobilise, care for and protect children as the most vulnerable members of our society is a big undertaking. It is a call to action that should not be forgotten for the remaining 51 weeks of the year, and there are many organisations around the country whose sole purpose is safeguarding the young 24/7/365.
Afrika Tikkun is one such organisation and their focus on child and youth development in underprivileged communities means that their work in child protection is essential to their core objectives. Afrika Tikkun's Memeza Bazokuzwa ('Speak out, they will hear you') campaign is a yearlong effort intended to strengthen the capacity of children to speak out against abuse and to empower families and communities to hear them and take action. In addition, Afrika Tikkun's Child Protection Week activities included parades at four of their Centres of Excellence, which aimed to instil the message amongst their young people.
Then, on Friday 22 June a group of young adults from townships across Johannesburg and Mfuleni in the Cape gathered for their very own Child Protection Imbizo, further cementing the view that child protection efforts in South Africa are necessary and demonstrating that the youth themselves are waking up to the call.
South African referee Jaco Peyper has been awarded two Tests in the forthcoming Castle Lager Rugby Championship, while three of his compatriots will also be involved as match officials.
Peyper will referee the opening Test of the competition between Australia and New Zealand in Sydney, as well as the encounter between Argentina and Australia in Salta. He also has two appointments as assistant referee.
Marius van der Westhuizen (AR in three matches), Rasta Rasivhenge (AR in one match) and Marius Jonker (TMO in three matches) will also be involved in the Castle Lager Rugby Championship.
Meanwhile, Angus Gardner from Australia will referee two of the Springboks' six Tests during the competition – against Argentina in Mendoza and New Zealand in Pretoria.
The Springboks' remaining four Tests will be refereed by Ben O'Keeffe from New Zealand (against Argentina in Durban), his fellow-Kiwi Glen Jackson (against Australia in Brisbane), the experienced Welshman Nigel Owens (against New Zealand in Wellington) and Jerome Garcez of France (against Australia in Port Elizabeth).
World Rugby Match Officials Selection Committee Chairman Anthony Buchanan said: "With the Rugby World Cup on the horizon, we are striving to ensure that, once again, we have a top-class group of experienced officials ready to perform at the highest level in Japan 2019.
"The Rugby Championship is an exciting tournament that brings with it a suitable environment for reviewing match official performances as they officiate high pressure and intense Test rugby matches.
"An experienced group of match officials and TMOs have been appointed for this year's Championship with the focus on clear and consistent decision-making from officials as teams compete for the coveted Rugby Championship title."
From 
6AM
 on 
Monday 16 July 2018
, viewers get their very first look at the refreshed eNCA channel as well as the new anchor line up that will be bringing them the news every weekday.
From 6AM to 9AM, Dan Moyane and Uveka Rangappa will be waking up South Africans across the country oneNCA Morning News Today. The morning show highlights all the critical overnight news stories and provides an overview of the day that lies ahead for South Africans and will also take a look at the lighter side of life in the country with human interest and lifestyle features.
Between 9AM and 5PM, eNCA Now will be anchored by Xoli Mngambi, Jeremy Maggs, Michelle Craig and Thulasizwe Simelane throughout the day. eNCA Now will being viewers non-stop rolling news action live and as it happens with business insights provided by Devan Murugan.
Continue reading →
Johannesburg (11 July 2018) – Netflix and Just For Laughs have announced an unprecedented new stand-up comedy event series set to premiere in 2019 that will feature 47 comedians from around the globe. Flying the South African flag proud and high is Tumi Morake and Riaad Moosa, who join two other stellar SA comics as part of the series. But the news doesn't stop here…
It seems that Tumi Morake is in the business of making history! Not only is she partaking in this ground-breaking event series, but Morake is set to become the first African female stand-up comedian to have her own set on Netflix.
Feeling humbled by this opportunity, Tumi comments: "Incredible things are happening and I am beyond grateful. I'm putting my best foot forward and I am hoping to do my country proud."
"South Africans are witnessing a new era of comedy as local comedians are making a great impression on international audiences and we are so proud that two of our own from the Blu Blood stable are taking part in this incredible experience," says Osman Osman, Blu Blood MD.
The yet-to-be-named series will feature a range of stand-up specials from comedians diverse in style, gender and ethnicity and will be taped in seven languages.
"I'm looking forward to returning back to Montreal to take part in the Just For Laughs festival. Netflix are taking comedy to a whole new level and even though I've been a part of several specials back home, I'm excited and honoured to be taking part in a series of this calibre," adds Riaad Moosa, the 'Good Doctor' of SA comedy.
Tumi and Riaad will be part of 32 comedians that will record a half-hour special at this year's Just For Laughs Comedy Festival in Montreal from July 24 to July 29, with the additional comedians set to record specials in Sao Paulo, Mexico City, Mumbai, Berlin and Amsterdam.
"Few things are better than discovering a new comedian you love.  With the event, we're creating a true comedy festival experience for our members where they can scour the globe from home to find some of the freshest voices in comedy," says Lisa Nishimura, VP, Original Documentary and Comedy, Netflix.
DStv Delicious International Food & Music Festival
gives fans a chance to see masters at work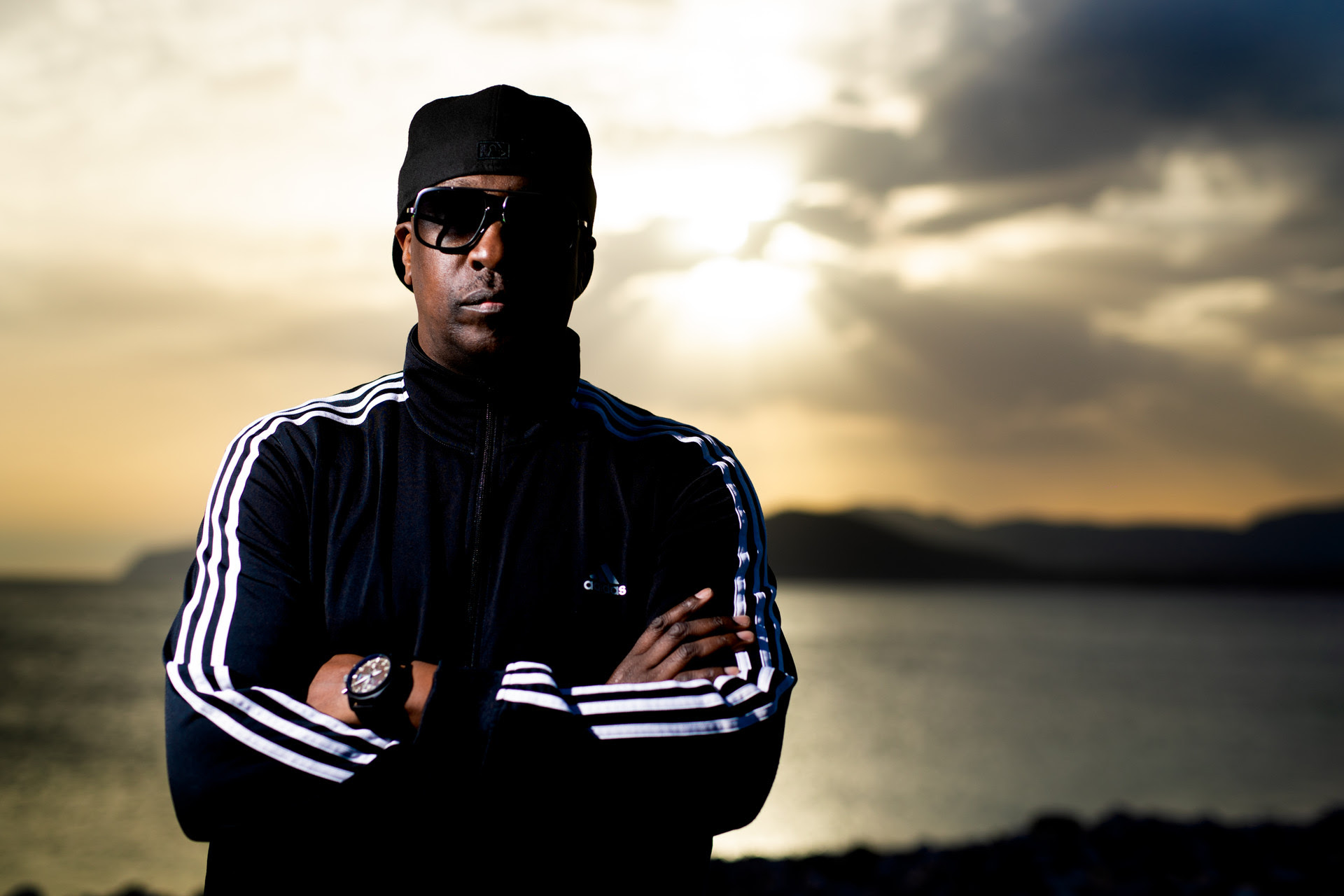 New York City-born Todd Terry
Johannesburg, 

11 July 2018

:
 Grammy Award winner Louie Vega will head up one of the best dance music lineups ever witnessed at the two-day DStv Delicious International Food and Music Festival.
The festival takes place at the Kyalami Grand Prix Circuit in Midrand on 22 and 23 September 2018.
Vega, who last month released a 27-song double album called NYC Disco – including never been heard before vocals from the late Luther Vandross, will get to play his new music to thousands of fans at the Vodacom Dance Arena hosted by 
Oskido
 and Kaya FM. The stage will open at 
2pm
 on both days.
New York City-born 
Todd Terry
, and South African dance demigods 
DJ Christos, Vinny Da Vinci, DJ Oskido, DJ Fresh, and Greg Maloka 
complete the illustrious roster. While the two New Yorkers are only playing 
on Saturday
 and 
Sunday
 respectively, fans get an opportunity to watch the others play both days. It would be nearly impossible to put together a better list of dance music icons than this!