STUFF!
Every now and then, a South African celebrity seems to slip through our fingers, making it big internationally without us even realising it (in that they're actually one of our own). Enter singer, Oshri. Now, if his name sounds familiar to you, chances are that you have already added some of his songs to your playlist ("Bad Reputation", "Crazy But Free", or his latest single, "Too Much"). Or maybe you recall a TV show called the TRACE Music Stars competition, where he walked away with top honours as the winner. The show was mentored by Wyclef Jean and broadcast on Trace Urban, the second largest music video television network in the world.
The rest of Oshri's journey sounds like something out of a movie ("Coyote Ugly" comes to mind).
Oshri moved from Cape Town to New York to continue his endeavours with Wyclef in his efforts to gain recognition in the music world. And get this, while Oshri was busy with rehearsals when he was invited to perform at the Trace Urban Music Awards in Paris during 2015, he was spotted and then approached by American pop / R&B superstar, Akon himself, who signed Oshri to his label!
Yes, THE AKON!
Shortly after the deal was finalised, Oshri began working on his EP with songwriter, Mike Campbell. Now this is a pretty big deal, considering that Campbell is known for co-writing songs like "Say Something" by Christina Aguilera and Great Big World. Oshri now spends most of his time between Los Angeles and New York, and when he can, Cape Town (we heard rumours that he is heading to the Mother City over the December holidays, so let the stalking begin!) Continue reading →
Local professionals from all business industries and trades in the Southern Suburbs are invited to network their business with dozens of fellow professionals at an upcoming business open day hosted by the BNI® Exchange Chapter—a local branch of the world's largest referral marketing network.  
The BNI® Exchange Chapter is holding a business open day on 28 November 2017 and members of the Woodstock/Observatory small business community as well as the general public are invited to attend.  Visitors are encouraged to bring plenty of business cards as the focus on open networking will put them in contact with dozens of local business representatives with whom they can form mutually beneficial business relationships and exchange business cards.  This event is a prime opportunity for local professionals to increase visibility and awareness surrounding their business within the larger community.
The business open day will run from 7h00 to 9h00 and will be held at The River Club, corner of Liesbeeck Parkway and Observatory Rd, Observatory. The event will feature plenty of opportunities to network with representatives of local business, a presentation by the Financial Power Team of the group and a variety of menu choices for the meal which is included with event registration. To register to attend the event, please call Marelé Moolman on 084 553 6636 or register online (www.bit.ly/VisitBNIExchange)  The cost is R110 which includes coffee/tea and breakfast. Continue reading →
In 25 years when The Palace of the Lost City at Sun City turns 50, a time capsule that is to be buried in the grounds of The Palace of the Lost City, will be opened.
The receptacle will be buried on The Palace's 25th birthday on November 11 and will contain artefacts and documents from 1992 when the hotel opened to now.
A letter from current CEO, Anthony Leeming, will be included in the capsule to be opened on The Palace's 50th anniversary. In it, he will detail the current state of affairs at Sun International's flagship resort, Sun City, and his predictions for the next 25 years. Continue reading →
Anecnote walked away as SA's Got Talent winners for 2017 after a highly contested finale which saw acts going tooth and nail to impress the public for their votes. Anecnote were DJ Fresh's golden buzzer in the theatre auditions and they lived up to all expectations in the live finals which took place at the Soweto Theatre. They walk away with the title of SA's Got Talent winners and R500 000 courtesy of e.tv and Samsung.

Anecnote's performance won over the public giving them the most votes to win SA's Got Talent.
This year's acts all brought their A game. Art Of Dance and Amazebra placed second and third respectively with Art Of Dance winning R50 000 and Amazebra winning R20 000 courtesy of Samsung. Continue reading →
Experienced props Tendai Mtawarira and Coenie Oosthuizen, as well as inside centre Damian de Allende, all return to the Springbok starting team to face Ireland on Saturday evening (kick-off at 19h30 SA time) at the Aviva Stadium in Dublin.
The match is the first of four Castle Lager Outgoing Tour Tests that also include internationals against France, Italy and Wales.
Mtawarira, the team's most experienced player with 95 Test caps, comes back into the starting line-up at loosehead prop while Steven Kitshoff, who made his starting debut against the All Blacks last month in Cape Town, will move back to the bench, where he has been very impressive this year.
"Modern day rugby is about using 23 players effectively, and having Kitshoff coming off the bench with 30 mins to play has worked well for us this season," said Springbok coach Allister Coetzee.
Oosthuizen has recovered from an arm fracture sustained against the Wallabies in Perth in September, and he takes over the tighthead position from Ruan Dreyer, who started in the Boks' previous three outings.
There is only one change in the backline, with De Allende earning a first start of the season as replacement for Jan Serfontein, who has played in all previous nine Bok matches of the year. Serfontein has moved to French club Montpellier and has asked not to be considered for the month-long European tour. Continue reading →
Afrika Tikkun is an established global non-profit organization with a focus on the African continent and the core brand belief that every young person has the potential to change the world. Here we take a more in-depth look at the lives of three young people that Afrika Tikkun is helping shape into tomorrow's productive citizens through their 'Cradle to Career' model, which currently supports over 12 000 individual beneficiaries from early childhood development through to job placement.
Afrika Tikkun's Cradle to Career model has three core programmes: Continue reading →
By Daniel Buntman, Head: International Banking, Retail and Business Banking at Absa.
With South Africa's economy in the doldrums, and expected to grow at less than a percent this year, more and more people are looking at saving in international currencies like the US dollar, Botswana pula or British pound.
In fact, the economic situation seems so dire that there have been calls for South Africans to take their money out of the country. However, this is not wise, as a hysterical reaction and physically moving assets out of SA will do even more harm to the economy.
Instead, South Africans should turn to offshore investing, which allows you to save in international currencies without actually taking money out of SA.
Offshore saving is a 'pro-South Africa' investment as the money does not leave the country, unlike other offshore accounts, so investing in a foreign currency won't have any effect on the economy, and it helps you hedge against the volatile rand. Continue reading →
YFM is on the Re-Up and after extensive engagement with its listeners, the station is launching a new breakfast show. GP's hottest frequency is placing radio's favourite 'malume', DJ Ankletap on the morning drive. Monday, 6 November 2017, will see GP wake up to YFM Mornings with Ankletap, weekdays between 05:00 and 09:00.
In the wake of overwhelming listener engagement with the station, their voices were heard and the decision to make the change was taken. The reshuffling forms part of the station's drive to reinforce its legacy as the country's leading voice of youth culture on the airwaves. YFM is celebrating 20 years of being the voice of young people, as well as empowering and entertaining youth in Gauteng. An apt way to celebrate this legacy was to listen to the voices of our listeners.
YFM's Head of Programming, Tumelo Diaho-Monaheng explains that, 'As a radio station, we exist because of our listeners. The change comes from our extensive and thorough research, which took into account the current makeup of the Gauteng radio market and how YFM uniquely forms part of this. It is a statement that we take our listeners and trade partners' voices seriously. We are excited about Ankletap's move to breakfast, he has a natural and easy connection with listeners.'
However, there's no one more excited about the change than DJ Ankletap, 'The breakfast show is where we set the tone for the rest of the day. I've always believed that it's important to make people feel good as they start their day. There's no greater feeling than knowing that listeners support what I do.' Continue reading →
Programme: MTV EUROPE MUSIC AWARDS 2017
Channel: MTV (DStv channel 130) and MTV BASE (DStv channel 322)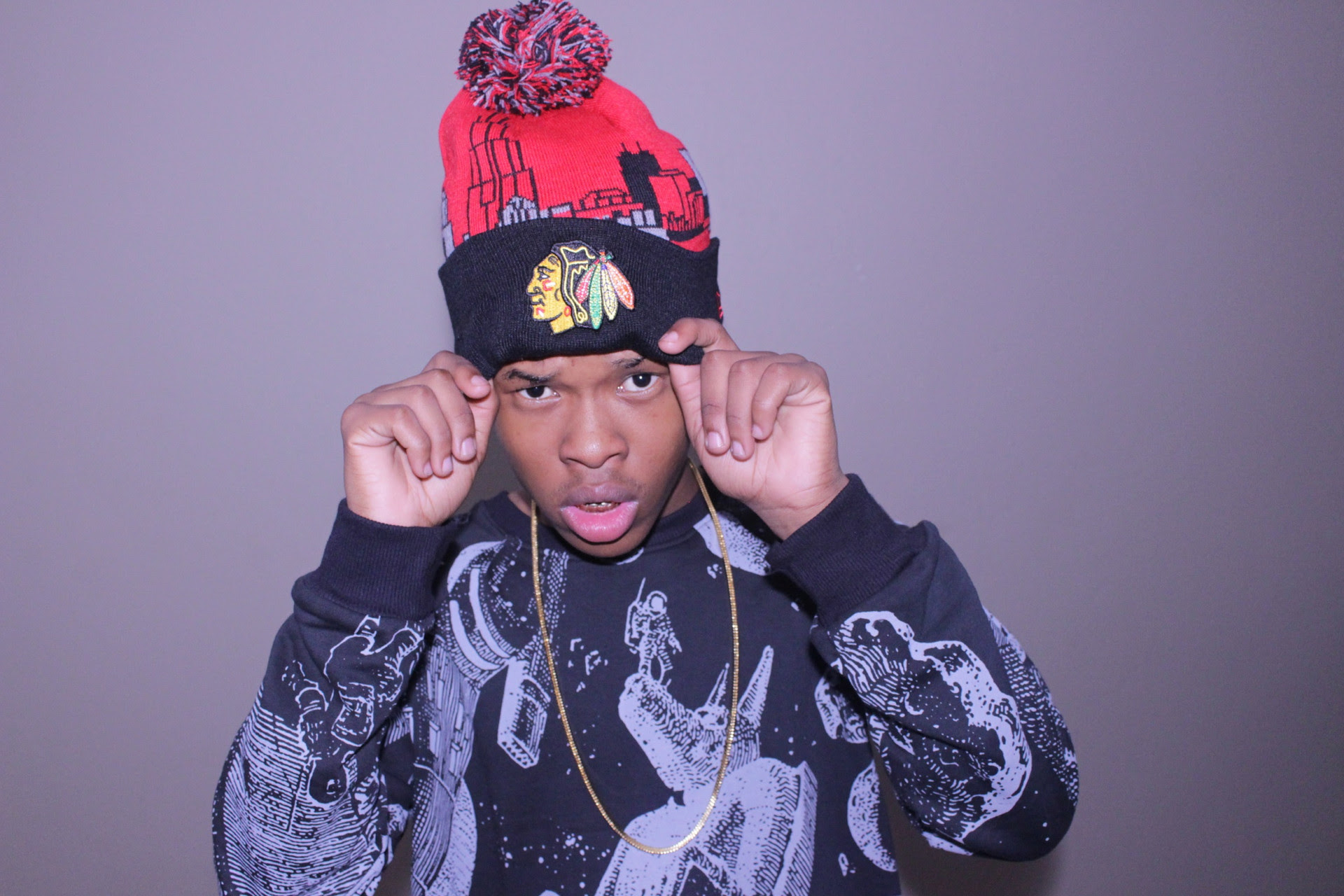 One of the hottest and biggest nights in the European awards calendar is coming to African screens live from London, with simulcast on both 
MTV (DStv channel 130)
 and 
MTV Base (DStv channel 322).
 Hosted by and featuring a performance by pop superstar 
Rita Ora
, the 
2017 MTV EMAs
 is set to be an epic ceremony of global proportions, airing live on 
Sunday 12 November at 22:00

 CAT
.The evening includes a sensational ensemble of performers and presenters including; 
Demi Lovato, Shawn Mendes, Kesha, Camila Cabello, The Killers, Stormzy, Natalie Dormer
, and 
Madison Beer.
This year's MTV EMAs features six African artists nominated for the MTV EMAs Best Africa Act category, including two of SA's very own talent; Babes Wodumo and Nasty C, Nigeria's Wizkid and Davido, Kenya's Nyashinski andC4 Pedro representing Angola.