In response to the worst drought in the city's history, the City of Cape Town's Water and Sanitation Department is expediting the roll-out of pressure management technology to various parts of the water supply network. We thank residents for their cooperation in reducing water consumption thus far, and regret any inconvenience this will cause. Read more below:
Pressure management work will be taking place, weather permitting, in the Mountainside area on Thursday 12 July 2018 from 10:00 to 16:00. This could result in a temporary water disruption for Mountainside, Onverwacht and Gordon's Bay. This area is bounded by Octupus Road to the north, St Croix Road to the west, Dennehof Drive to the east and Sir Lowry's Pass Road to the south.
Other areas will be informed of supply disruptions in due course.
Not only does pressure management generally lower consumption by reducing the rate at which water flows to properties, it also reduces leaks and pipe bursts by better ensuring that pressure remains within levels that the pipework can tolerate, and reduces the rate of loss from leaks and bursts.
Please store only up to 10 litres of water for essential usage if required. Residents living in the affected areas are urged not to stockpile large volumes of municipal water. This is because if there are any significant service interruptions, they are not expected to be in effect for long periods.
Please also keep taps closed to prevent water damage in the event of water being restored after a disruption.
At all times careful consideration will be given to ensure minimal disruption to the water supply in the affected areas.
DStv Delicious International Food & Music Festival
gives fans a chance to see masters at work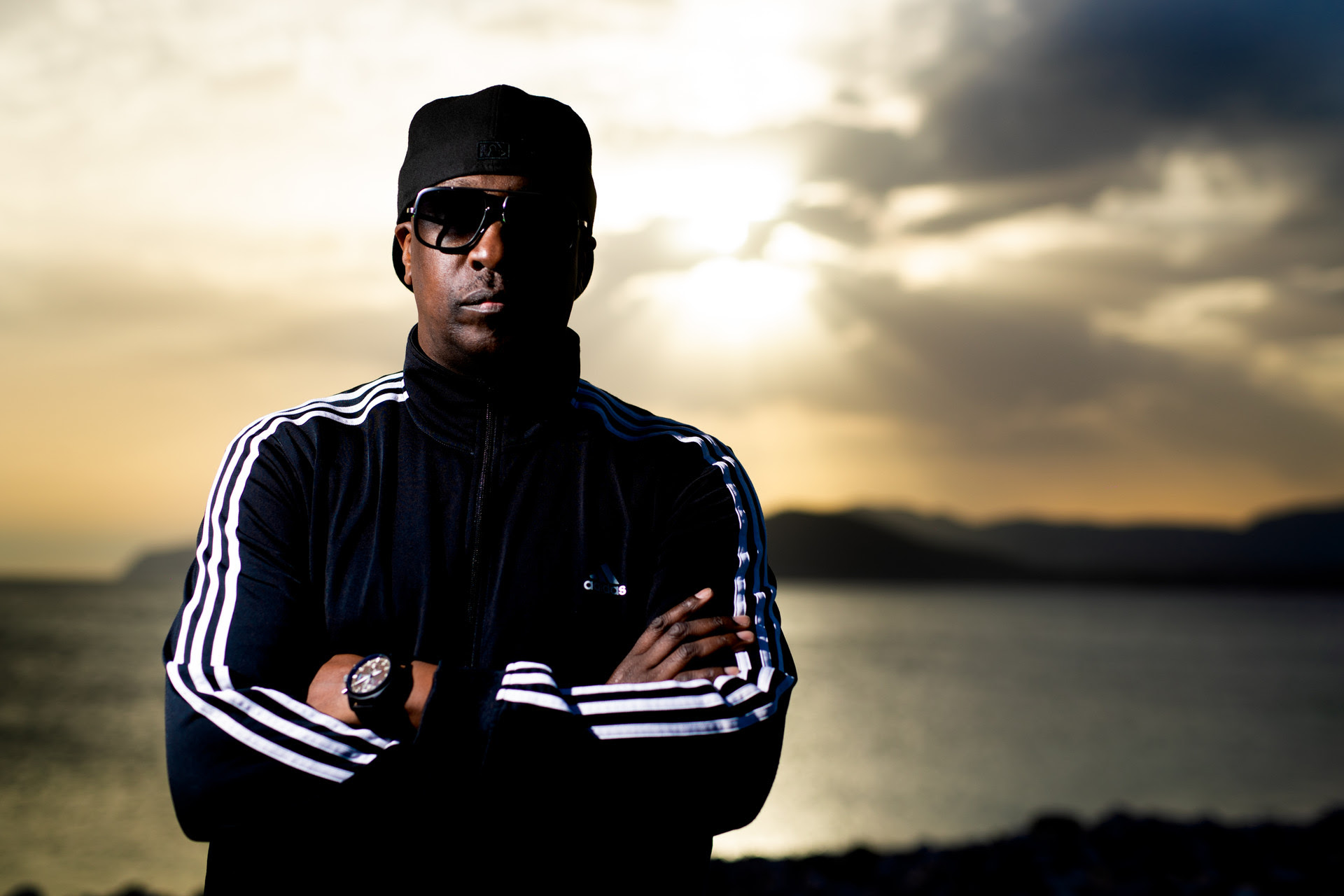 New York City-born Todd Terry
Johannesburg, 

11 July 2018

:
 Grammy Award winner Louie Vega will head up one of the best dance music lineups ever witnessed at the two-day DStv Delicious International Food and Music Festival.
The festival takes place at the Kyalami Grand Prix Circuit in Midrand on 22 and 23 September 2018.
Vega, who last month released a 27-song double album called NYC Disco – including never been heard before vocals from the late Luther Vandross, will get to play his new music to thousands of fans at the Vodacom Dance Arena hosted by 
Oskido
 and Kaya FM. The stage will open at 
2pm
 on both days.
New York City-born 
Todd Terry
, and South African dance demigods 
DJ Christos, Vinny Da Vinci, DJ Oskido, DJ Fresh, and Greg Maloka 
complete the illustrious roster. While the two New Yorkers are only playing 
on Saturday
 and 
Sunday
 respectively, fans get an opportunity to watch the others play both days. It would be nearly impossible to put together a better list of dance music icons than this!
The time has arrived for everyone with an African spirit to celebrate One Night, as this larger-than-life single, featuring Nipho, Ngola III, and Sophiatown, hits the airwaves.
One Night was penned by Nipho Mkhize himself – a funky urban pop tune. It is about a young African mineworker who has been separated from his true love, his fiancé, as a result of the harsh working conditions mine labourers were subjected to during the Apartheid era.
"Music has always played a massive role in reconciling pain and trauma. I wanted to write a track that will lift people's spirits by giving them a song that they can dance and celebrate to, wherever they might find themselves in life, in contemporary South Africa. When writing the song I found myself reflecting on my parents' relationship and how they fell in love during a most difficult period in the country. Nonetheless, they saw a future in the chaos," explains Nipho.
"The rhetoric of today at times seems almost too polarising and often leaves most of our present generation paralysed and uninspired. Whilst writing One Night there seemed to be a lot of hopelessness lingering amongst South Africans. The negativity often regurgitated from the Apartheid era sometimes can be justified, but is not always necessary. Over summer, when I go back home, I love looking at photographs of my aunts, uncles, and grandparents laughing and celebrating life. These are often backed up with a nostalgic and endearing story, in spite of the harsh and difficult times for them."
The idea and essence of what One Night is about "even in the darkest and most oppressive of times there still can be love, romance, and laughter. The resilience and endurance of the human spirit is amazing, and we have to and need to keep that fire in all of us burning", Nipho emphasises.
Continue reading →
The City of Cape Town's road repair teams from the Roads and Stormwater Department are busy inspecting and infilling some 2 150 potholes that have been reported by residents following the recent rains. Residents are encouraged to exercise patience with the temporary road repairs until more favorable, continuous drier weather conditions allow for more permanent repairs. Read more below:
The formation of potholes during winter is a common occurrence as it is directly related to the heavy rainfalls and the age or condition of the roads.
As such, the City's Transport Information Centre has received an increase in the number of reports related to potholes in various parts of the city as a result of the much-needed recent severe rainstorms.
'Approximately 2 150 potholes in various areas across the city have been reported between 1 June and 9 July 2018. This is in comparison to the same period last year when 859 potholes were logged. When comparing the figures, we have to take into account that we have experienced more rain recently than we have in previous years,' said Councillor Brett Herron, Mayoral Committee Member for Transport and Urban Development.
The road repair teams are being dispatched to attend to the temporary repair of the potholes in the various areas. Part of the repair work includes a visual inspection of the roads that have been reported and adding those to our priority list.
Want to send, or request, money? Add a recipient. Enter an amount. Press send. Boom. It couldn't be easier. There are numerous P2P apps available in the US and Europe, like Venmo, and here in South Africa, apps like Virgin Money Spot are building a strong following of people who love the sheer ease of use and the social nature of the experience.
"Cash isn't king anymore." says Virgin Money's CEO, Andre Hugo. "Apps like Spot are changing the way we work with money. Use it once or twice, and you become a believer. All you need to make a payment is someone's phone number – no banking details – and the more friends you have, the better the experience."
Spot's latest feature, Group Pay, even allows users to create groups of friends, just like you would in a messaging app. Simply name the group – Ed Sheeran tickets, Christmas party, Weekend braai bonanza – add a photo, and request payment. You can choose to split the amount equally, or allocate different amounts, and you can instantly see who has paid, declined or is still pending.
The most difficult part of using Spot? Taking 2 minutes to set it up. You download the app (super-easy). Verify your phone number and register your personal details (easy). Add your Internet-enabled card from any South African bank, enter a security PIN and do the 3D Secure. Then you're secure, and ready to roll.
Bonus: for every friend you refer, who registers, you both get R20. Get 15 buddies to sign up, and … you see where this is going. And you'll never have to have those awkward conversations about who still owes money for the last dinner bill again.
Search for the Virgin Money Spot app in either the Google Play or the Apple Store.
Zintle Mpupha will lead an exciting group of 12 players selected by Springbok Women's Sevens coach Paul Delport to San Francisco, USA, where they will contest the third edition of the Rugby World Cup Women's Sevens tournament on 20-22 July.
Delport included four uncapped players alongside the experienced duo of Zenay Jordaan and Mathrin Simmers for this showpiece event.
Jordaan was named in a play-making role for the tournament to be played at AT&T Stadium, resulting in the dual-coded international to attend her third Rugby World Cup Sevens tournament, a record for a Springbok Women's Sevens player. She also played at two Rugby World Cups in fifteens for her country.
Simmers, who represented the Springbok Women's Sevens at the 2013 tournament in Moscow, will add some experience to a team laden with the best South Africa has to offer on the women's rugby front. Jordaan and Simmers are the only players who have Rugby World Cup Sevens experience, while the rest of the squad will make their debut at this level.
Mpupha, a former provincial cricketer, was handed the captaincy earlier this year by Delport and led the team with distinction at tournaments in Brisbane and Hong Kong, as well as the Commonwealth Games in Gold Coast, Australia in April, the last competitive outing for the side.
Since then, Delport drafted in some exciting prospects and after a number of training camps and match practice against the Ugandan men's team and the SA Students Women's Sevens team, the coach decided to include newcomers Buhle Sonomzi, Babalwa Latsha, Snenhlanhla Shozi and Kimico Manuel for the trip to the USA.
In the main U18 Coca-Cola Craven Week game, the Blue Bulls started their clash against the Free State with a bang as they raced to 10-0 lead in the first seven minutes, before facing a backlash from the Bloemfontein team, who ended up sealing a 38-21 victory. Back-to-back tries by Free State's Richard Kriel before and after halftime bolstered their confidence, and they built on this to outscore the Blue Bulls six tries to two.
The NWU Valke stamped their authority against the Leopards from the outset to secure an impressive 63-24 victory and the biggest score of the day. The players forced their way over the advantage line consistently and supported this with a committed effort from their backs, and the tries followed, with eight players scoring their 10 tries.
Programme: Fix My Love
Continues: Wednesday 11 July
Time: 21:30 CAT
Channel: BET (DStv channel 129)
This week, constantly questioning your partners commitment makes things difficult on BET's Fix My Love, on BET Africa (DStv channel 129) at 21:30 CAT on  Wednesday, 11 July.
Two competitive SA Students Sevens teams have been named for the FISU World University Rugby Sevens Championships in Swakopmund this weekend, with three capped Blitzboks included in the men's team for the event in Namibia.
The three Springbok Sevens players who have HSBC World Rugby Sevens Series experience are Rhyno Smith, who will captain the side, James Murphy and WJ Strydom.
Both Smith, who also has Vodacom Super Rugby experience, and Murphy played in the 2017/18 World Series, won by the Blitzboks, while Strydom was a contracted Springbok Sevens player before focussing on his studies full-time.
The experienced Pieter van den Berg of North-West University will coach the SA Students Sevens Men's squad. The team also boast a number of players who have represented the SA Rugby Sevens Academy team in tournaments abroad – Impi Visser, Lungelo Gosa and Diederick Oberholzer.
The South Africans have been drawn in Pool C with Australia, China and Botswana. Pool A consists of hosts Namibia, Malaysia, Sri Lanka and Colombia, while in Pool B are France, Argentina, Uganda and Zambia.
The SA Students Sevens Women's team will be coached by Mvuyisi Sigala from the University of KwaZulu-Natal, with UKZN player, Nontutuko Shongwe named as captain. The Women's Sevens team will face France, Brazil and Belgium in Pool B of the competition. Pool A consists of Namibia, Canada, Australia and India.